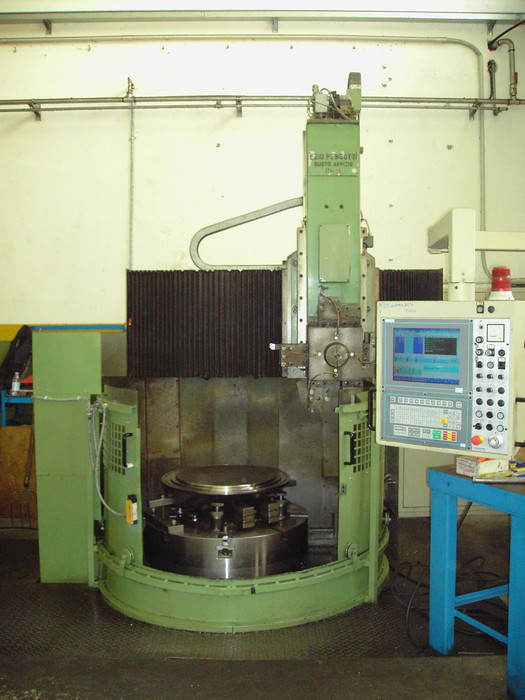 Manufactured in 1981, Serial No. 5010.
Total overhaul in January 2001 consisting of: entire check of the mechanical part with rectification and replacement of worn parts; retrofitting with ECS Model 2402 CNC; substitution of electric cabinet and drives; overhaul of all the electric motors, and on-machine wiring and guarding system to CE standards.
Work range and features: plate diameter 1100 mm; maximum piece (machining) diameter 1300 mm; maximum piece height 700 mm; vertical main saddle stroke, 650 mm; 4-position turret, 350×350 mm.