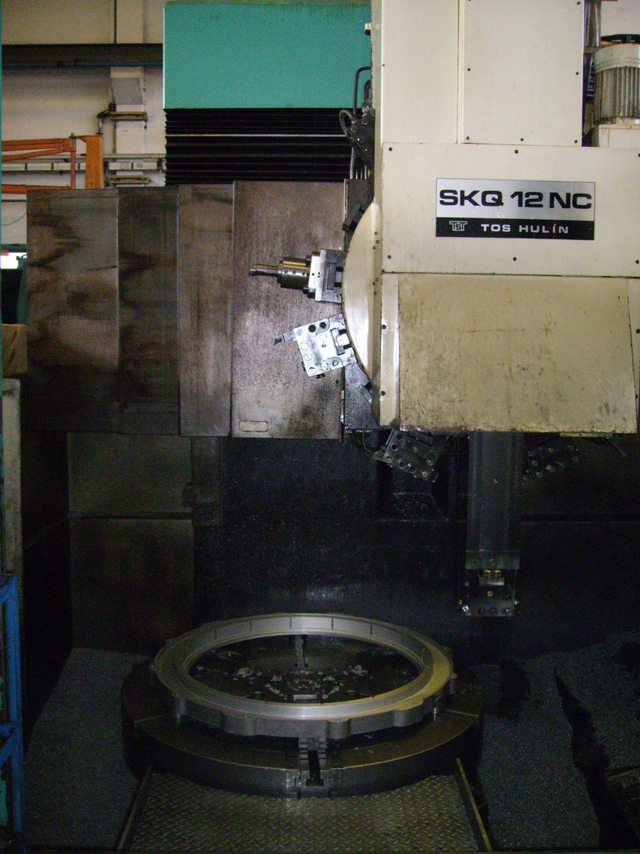 VERTICAL LATHE TOS MODEL SKQ 20 with Siemens 840D CNC
Manufactured in 2015, Serial No. 009 Selemarc.
Total overhaul in March 2015 consisting of: entire check of the mechanical part with rectification and replacement
of worn parts; retrofitting with Siemens 840D CNC; replacement of electric cabinet and drives; overhaul of all the
electric motors, and on-machine wiring and guarding system to CE standards.
Work range and features: manual plate with 4 vices: Ø 2000, hydraulic plate with 3 vices : Ø 2000,turning diameter: 2200 mm
max load limit on plate: 18 ton, turning height: 1850 mm, ram stroke: 1000 mm,ram section: 180×180 mm,power of spindle motor: 63 kw
speed of spindle rotation: 2,5 – 250 rpm,tool change: 15 positions